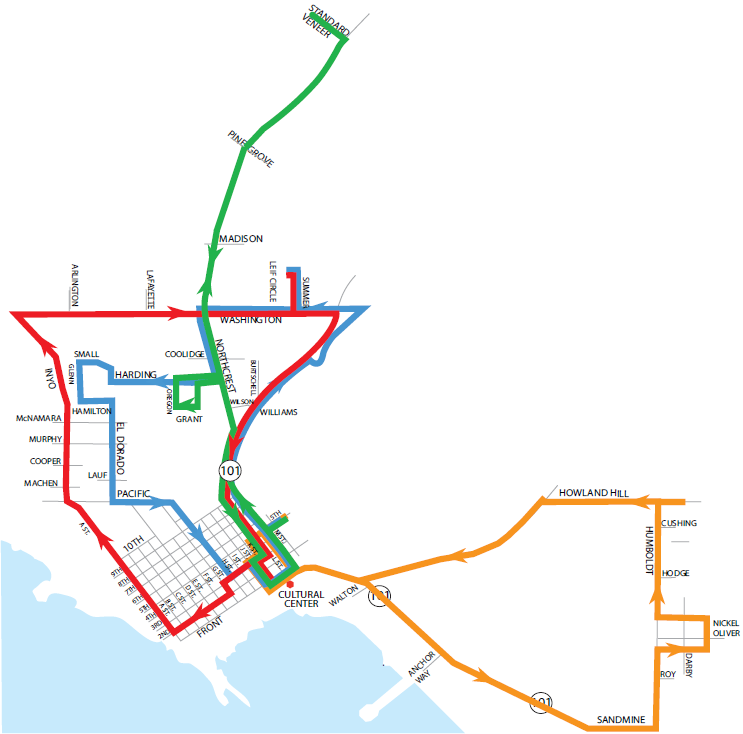 Redwood Coast Transit
Rider's Guide
Wheelchair accessible door-to-door service is available throughout the Crescent City area. Please call for a reservation the day before you travel.
Dial-A-Ride operates from 7:00 a.m. to 6:00 p.m. Monday-Friday, and 8:00a.m. to 5:00p.m. on Saturdays and Holidays.
For more information or to Dial-A-Ride, Call (707) 464-6400.