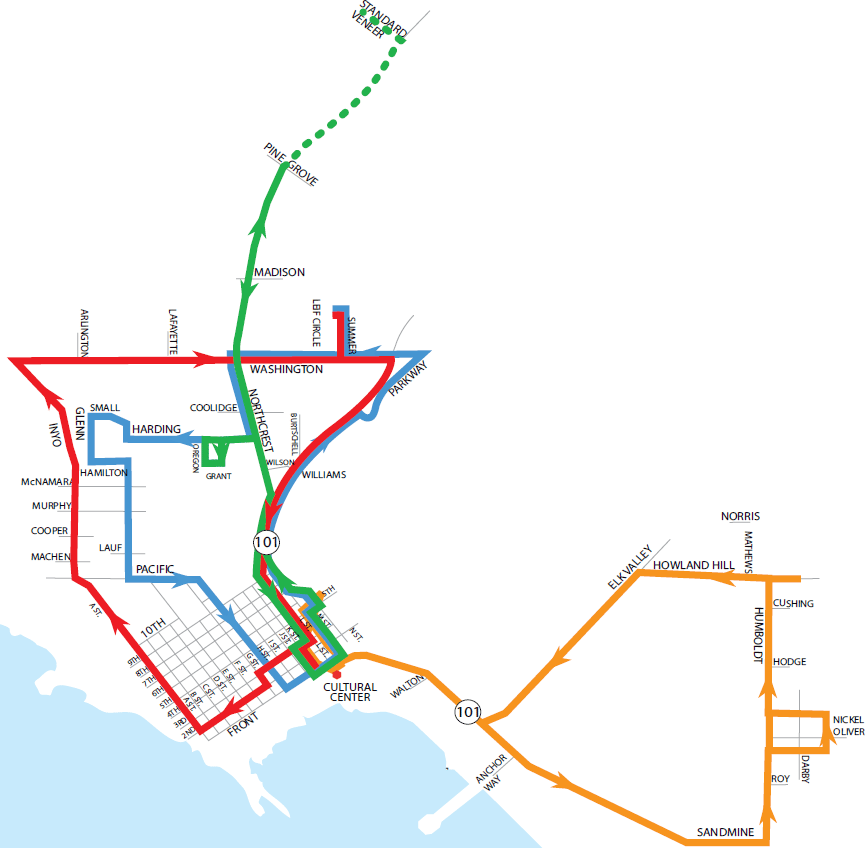 RCTA wants to hear from YOU! Attend one of the upcoming public events to share your thoughts on RCTA or follow the directions on this flyer to email or call us!
read more
Redwood Coast Transit
Rider's Guide
Wheelchair accessible curb-to-curb service is available throughout the Crescent City area. Please call for a reservation the day before you travel.
Dial-A-Ride operates from 7:00 a.m. to 7:00 p.m. Monday-Friday and 8:00 a.m. to 7:00 p.m. on Saturday.
For more information or to Dial-A-Ride, Call (707) 464-6400.