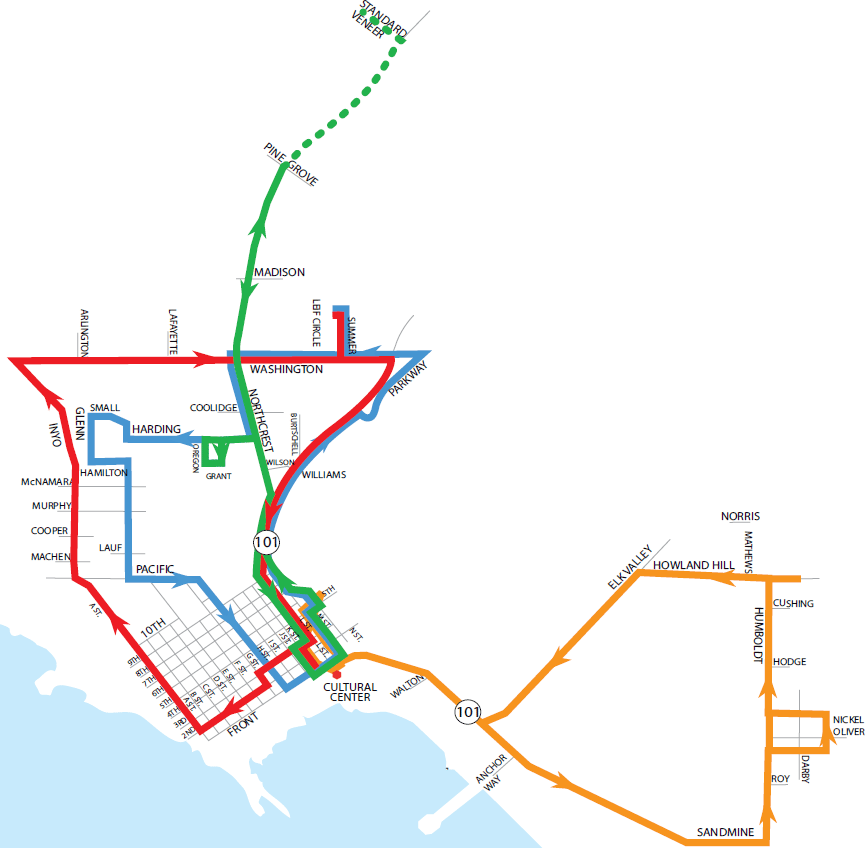 Get daily operations updates, weather alerts and RCTA news on our Facebook page…
read more
Notificación al Público Sobre los Derechos en Virtud del Título VI Redwood Coast Transit Authority is committed to ensuring that no person shall be excluded from the equal distribution of its transit services, programs, and resources because of race, color or national...
read more
Redwood Coast Transit
Rider's Guide
Wheelchair accessible curb-to-curb service is available throughout the Crescent City area. Please call for a reservation the day before you travel.
Dial-A-Ride operates from 7:00 a.m. to 7:00 p.m. Monday-Friday and 8:00 a.m. to 7:00 p.m. on Saturday.
For more information or to Dial-A-Ride, Call (707) 464-6400.