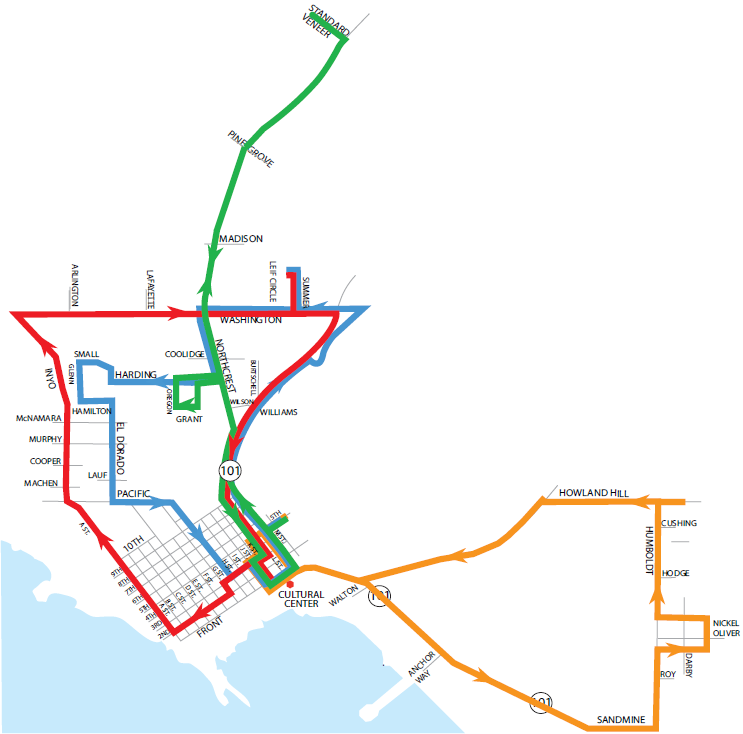 Starting back in April 2020, RCTA added nightly deep cleaning and disinfecting to its routine to curb the spread of COVID-19. RCTA sanitizes every bus each night to make riding RCTA as safe as possible, for riders and RCTA drivers alike. RCTA then doubled down by...
read more
Redwood Coast Transit
Rider's Guide
Wheelchair accessible curb-to-curb service is available throughout the Crescent City area. Please call for a reservation the day before you travel.
Dial-A-Ride operates from 7:00 a.m. to 7:00 p.m. Monday-Friday.
For more information or to Dial-A-Ride, Call (707) 464-6400.