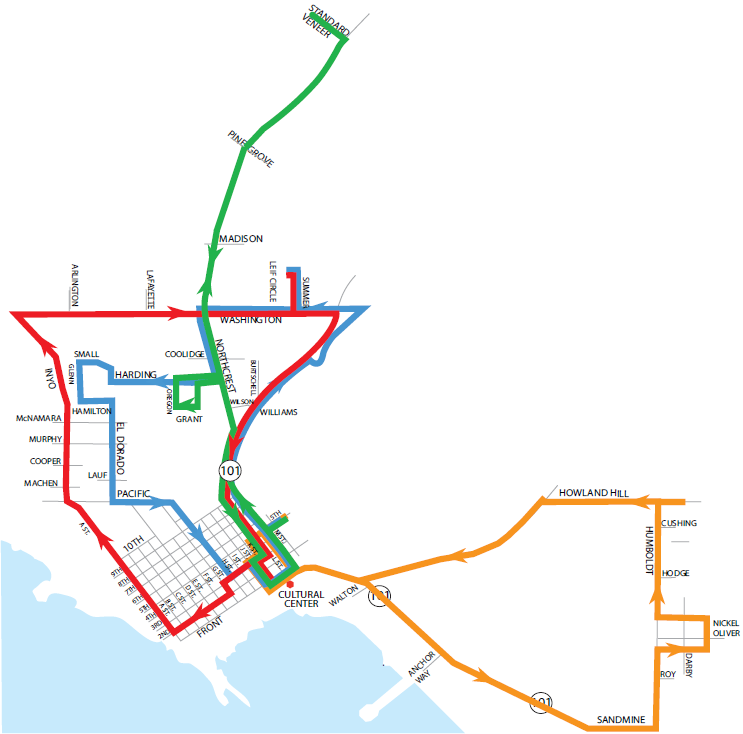 On April 14, 2021, RCTA released a Request for Proposals (RFP) soliciting proposals for performing RCTA's Contract General Manager services. Proposals are due no later than 4pm, Friday, May 7th, 2021. Questions are encouraged via email or telephone to Ms. Autumn Luna...
read more
Redwood Coast Transit
Rider's Guide
Wheelchair accessible curb-to-curb service is available throughout the Crescent City area. Please call for a reservation the day before you travel.
Dial-A-Ride operates from 7:00 a.m. to 7:00 p.m. Monday-Friday.
For more information or to Dial-A-Ride, Call (707) 464-6400.