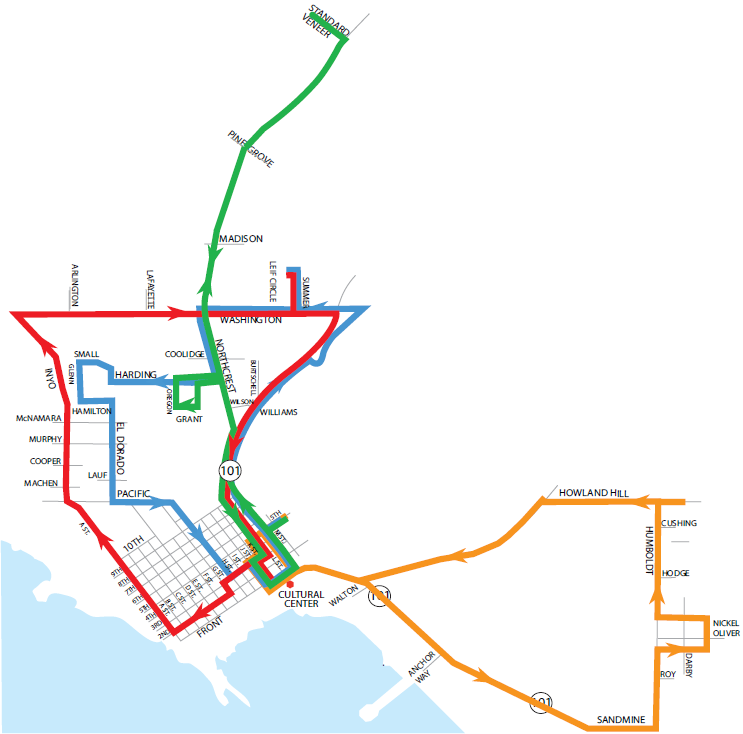 On July 8, 2020, RCTA released a Request for Proposals (RFP) soliciting proposals for performing RCTA's required annual Fiscal Audit. Proposals are due via e-mail no later than 5pm, Wednesday, July 29th, 2020. 2020 RCTA Fiscal Audit RFP (.pdf) 2020 RCTA Fiscal Audit...
read more
Redwood Coast Transit
Rider's Guide
Wheelchair accessible curb-to-curb service is available throughout the Crescent City area. Please call for a reservation the day before you travel.
Dial-A-Ride operates from 7:00 a.m. to 7:00 p.m. Monday-Friday.
For more information or to Dial-A-Ride, Call (707) 464-6400.