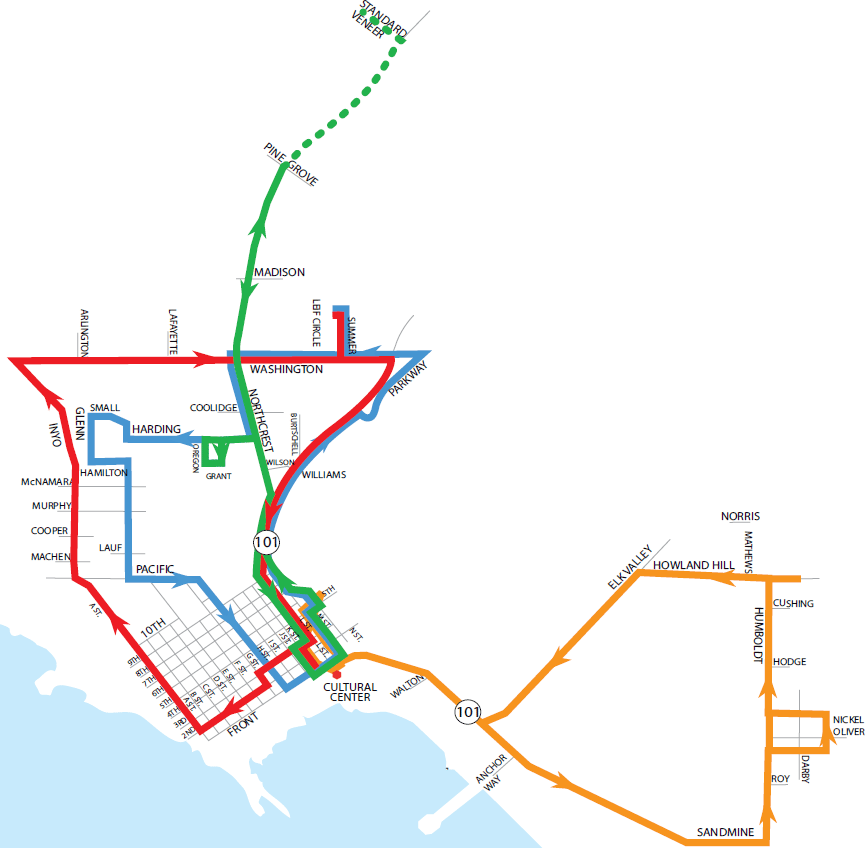 Redwood Coast Transit Authority (RCTA) is requesting proposals for the 2017 Market Research & On-Board Survey Project.
read more
Thank you for your continued loyalty as RCT reduces service and revises its fare structure to survive the sudden 2017 loss of $178,000 in FTA funding. The July 1 service changes are in place and Crescent City Local Route service reliability has improved. The RCTA Board approved a new fare and pass structure that will be implemented on October 1, 2017.
read more
Redwood Coast Transit
Rider's Guide
Wheelchair accessible curb-to-curb service is available throughout the Crescent City area. Please call for a reservation the day before you travel.
Dial-A-Ride operates from 7:00 a.m. to 7:00 p.m. Monday-Friday and 8:00 a.m. to 7:00 p.m. on Saturday.
For more information or to Dial-A-Ride, Call (707) 464-6400.