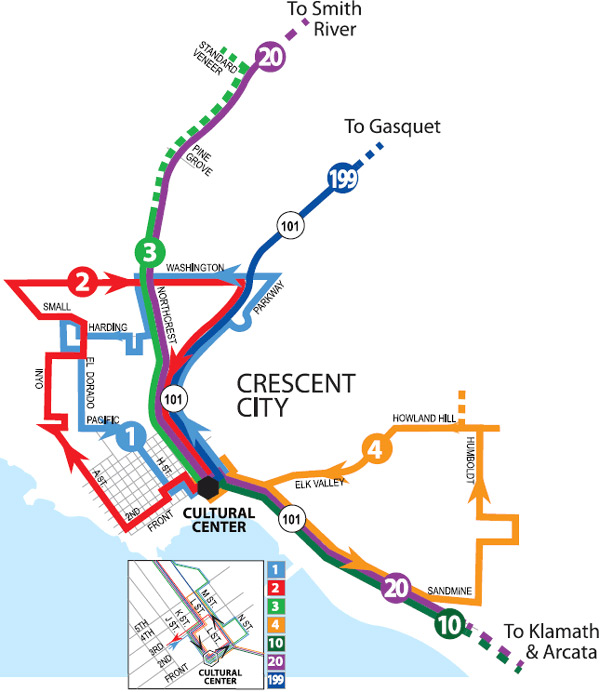 Thank you to everyone to responded with your thoughts and priorities on how RCTA can reduce services as painlessly as possible in response to the imminent reduction in federal funding. While the federal funding has not been replaced, RCTA has identified some reserve...
read more
Redwood Coast Transit
Rider's Guide
Wheelchair accessible curb-to-curb service is available throughout the Crescent City area. Please call for a reservation the day before you travel.
Dial-A-Ride operates from 7:00 a.m. to 7:00 p.m. Monday-Friday and 8:00 a.m. to 7:00 p.m. on Saturday.
For more information or to Dial-A-Ride, Call (707) 464-6400.